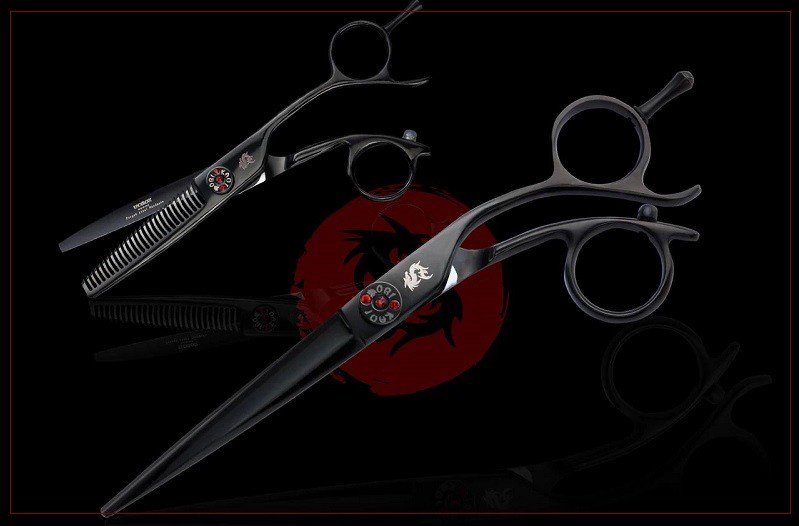 17 Jan

Are Kamisori Shears Any Good?

When hairdressers and barbers are out looking for a reliable brand of hair cutting scissors, Kamisori Shears appears as one of the top professionals shears.

The biggest question people are asking is "are Kamisori shears any good?", as each pair is usually over $500. Its quite the investment, so you want to be sure.

A few things Kamisori shears do well when creating a good hair cutting scissor are:
Sharp convex edge blades
High-quality steel materials
Offset ergonomic handles
Unique artistic designs
To learn or not Kamisori Shears creates good scissors, we looked into their company information.
They are based out of Canada, and sell primarily to America (USA). This is not confirmed 100%, but it appears as if they make their scissors in either South Korea or China.
When asking whether or not Kamisori Shears is any good, we have to check their long list of awards.
Kamisori holds scissor manufacturing awards for:
unique designs
well performing barber shears
influential scissor brands
Their popularity as a brand for making good hairdressing scissors and barber shears stems from their unique designs and immense marketing campaign.
They are estimated to be spending over $1 million USD each year on international marketing campaigns through Google, Facebook, Instagram and more.
When professional hairdressers and barbers look for a new pair of hair scissors, most people choose a safe, reliable and well-known good brand. Kamisori Shears is one of those well known brands.
They are a well known international brand that is based out of Canada.
Kamisori Shears has won an extensive amount of awards for their unique scissor designs and well known
They make well performing and good hair scissors, but the main buying point for professionals is that they are a well known and reputable brand.
You are paying for a unique design, a professional scissor, and the marketing campaigns that influenced you into buying.
The reason why some good Japanese scissor brands are better than Kamisori Shears, is that they offer professional shears at a reasonable price without any additional marketing costs passed onto their customers.
Overall, Kamisori Shears is a good brand, 5 stars, and if you like what you see, then take the jump and buy a pair! They ship reliable and good quality hair shears from Canada to anywhere in the world!