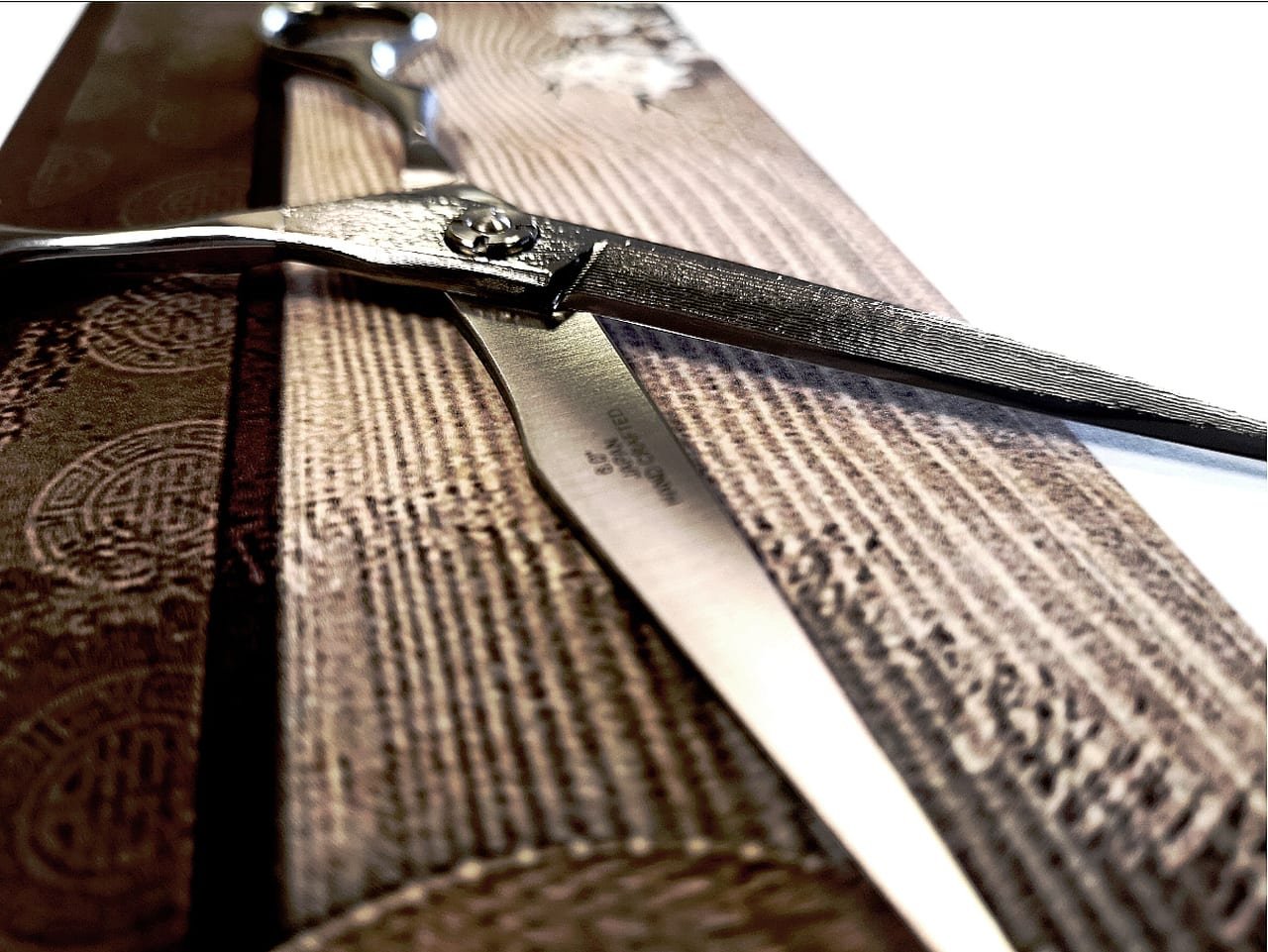 17 Jan

10 reasons why shears scissors by kamisori are the best
1. WELCOME TO KAMISORI SHEARS 10 Reasons Why Shears Scissors by Kamisori are the Bes
2. 10 Reasons Why Shears Scissors by Kamisori are the Best
3. Reason 1 Kamisori uses finest raw material available for making these shears scissors. Raw material for making these shears are stainless steal, damascus steel, alloy and titanium for outer coating.
4. Reason 2 Each pair of Kamisori scissor is crafted very carefully by hands combining high quality metals. End result is that these haircutting scissors are very light weight as compared to other companies scissors.
5. Reason 3 Kamisori utilizes years of careful study and research done in engineering these hair scissors and shears to perfection so that finally perfectly balanced hair cutting tools are manufactured that cuts hairs as desired by professional barbers in the world.
6. Reason 4 Each pair of scissor shears by Kamisori Shears is thoroughly tested before sending for finalization. These tests are done under the supervision of senior craftsmen to ensure final product made is not less than a masterpiece.
7. Reason 5 Each craftsman employed by Kamisori Shears is having years of experience in making these hair cutting tools and they are making them from generations. Now it has turned down a form of art for them.
8. Reason 6 While manufacturing each pair of hair scissor it undergoes 93 careful steps which ensures that the final scissor shears made is completely hygienic and safe to use.
9. Reason 7 Senior craftsmen are making these hair scissors from generations so a long experience of making these hair cutting tools comes behind them.
10. Reason 8 Kamisori is confident in their manufactured tools and thus to provide total customer satisfaction an unconditional lifetime warranty is provided with each pair of scissors you purchase from them.
11. Reason 9 One year accidental damage warranty is also included with each Kamisori scissor. Kamisori Shears ensures that if their scissor is damaged accidentally within one year of purchase they will provide a new one in replacement.
12. Reason 10 Kamisori Shears provide full money return if you are not satisfied with the shears you have purchased.