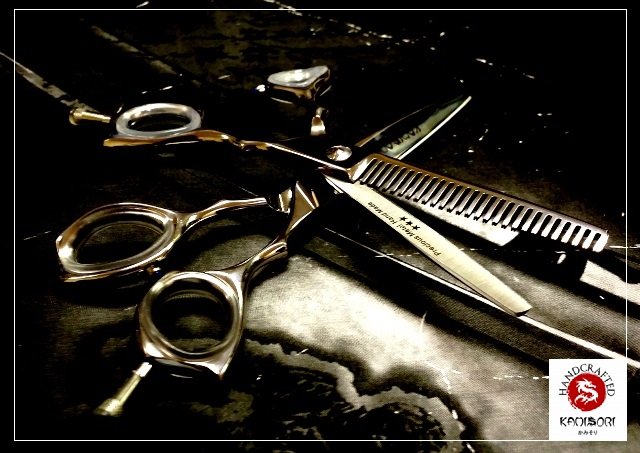 23 Oct

Kamisori Presents High Performance Haircutting Scissors and Other Specific Tools

Kamisori presents a variety of high-performance haircutting scissors to professionals for enhancing the art, and getting fame in the marketplace. This best hairdressing tools making Company is able to bring perfection to the professionals' skills with the use of high-quality material, best features, like adjustable handles, sharp blades, etc. in the respective tools. These tools are made by the highly skilled Japanese blade smiths who have acquired the rare skills from one generation to next.

Now the thing is what are the major types of tools that are offered by this top haircutting tools making Company?

Know different types of professional barbers' tools offered by Kamisori:

AIKO 37, 74, 87 Super Comb:

AIKO 37: 7.5″ 37 teeth

AIKO 74: 7″ 74 teeth

AIKO 87: 8″ 87 teeth

The variety of combs mentioned above is highly useful for combing hair of customers perfectly, and providing the best results. These scissors are highly recommended for not damaging hair, and improve the art of haircutting.

ASKARI LUX Safety Razor:

This safety razor is highly useful for shaving and other relatable tasks. It has an elegant wood made handle, which looks classy and elegant. It is comfortable to use, and can increase the overall performance of a professional barber. Get this razor for the safe use, and gaining the high-performance results.

New edition in professional barber shears:

Shifting to professionals' tools is necessary for the quick learners if they want to get fame as soon as possible in their career. Make your dream true of achieving the milestone of one of the best barbers in the marketplace with the use of professional barber shears. These shears are made up of the superior material, and renowned for the precise haircutting.

Professional Texturing shears:

Texturing shears are highly recommended for gaining texture in haircutting. These are large in size and have edges resembling teeth for cutting hair precisely, and providing texture at the same time. The professional barbers always consider the use of texturing shears for adding more values to their art or you can say these scissors are essential for bringing perfection in haircutting, especially for a professional. This is why the texturing or thinning shears can also be called as best hair shears due to the provided excellence in service.